90% of the global trade is transported on the oceans, without shipping the modern world could not function properly. For this reason, we focus on delivering you only the best solutions.
We rely on one of our key values to make sure achieve this – strong partnership. With the help of our network and core carriers we can always provide the needed capacity at the best rates on a truly global scale.
WE ARE MEMBERS OF

CERTIFIED N.V.O.C.C.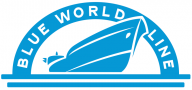 Not sure which solution fits you business needs?